Top-Rated Littleton House Cleaning & Maid Service
We Clean Your Home, So You Can Have More Time to Do the Things You Love!
At Mountain Meadow Maids, we strive to bring that level of professionalism to the home cleaning service industry. We are veteran-owned and the most reliable Denver maid service and house cleaning services in Littleton and the Denver Metro Area.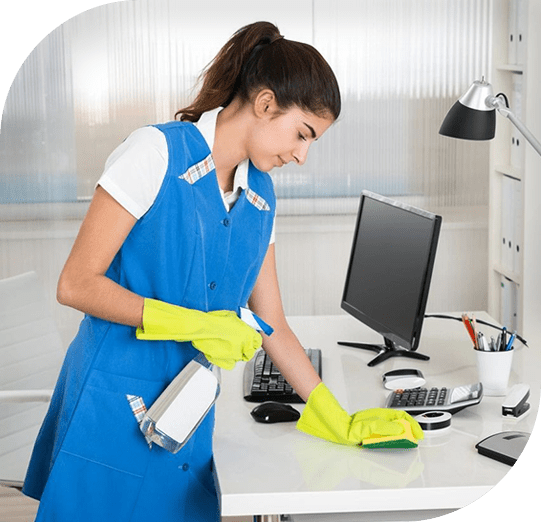 Denver Maid Service and House Cleaning Services
What makes us different from other cleaning companies:
We're veteran owned and operated.

We have over 20 years of experience in the industry.

We offer a wide range of cleaning services.

We're flexible and accommodating.

We offer a 100% satisfaction guarantee.
As a Veteran Owned company, Mountain Meadow Maids believes that excellence in all we do is our motto. We strive to bring that level of professionalism to the home cleaning industry. Our team is up for every job, and with over 20 years of management experience in the industry, we bring a level of quality our clients have come to expect. We always stand behind our work, with customer satisfaction being our #1 priority.
Why Choose Mountain Meadow Maids
At Mountain Meadow Maids we strive for excellence and customer satisfaction.  We are fully licensed, bonded, background checked an insured. No long term contracts means we must satisfy our customers.  One way we do this is by using the same crew each visit maintaining consistency for the home owner. We can customize our visits as well to fit the homeowners needs.   Our two person crews have a cross check system they use before leaving your home, ensuring a consistent clean each time.
There's just something about having someone clean your house. It that melts the stress away. Competitive pricing and quality cleaning.
We really appreciate the high quality clean mountain meadow maids provided us. We used their services for a deep clean on our second home that we rent out. They left the place spotless and cleaned quickly and thoroughly. We will use mountain meadow maids in the future!
Ady and Wendy cleaned the space I was moving into! They were On time, professional, and easy to schedule with. The space looks amazing and it was such a big help! I would recommend them to anyone.
Michael Runyon
2022-12-20
We've used Mountain Meadow Maids several times for a move-in cleaning and for standard/deep cleaning. The crew has done a fantastic job each time so we'll continue using them for monthly cleanings. They're thorough, efficient, and considerate of our belongings. We look forward to having you back!
very happy with the job they did
Marina Hulbert
2022-12-16
I have used this company now for 3 years and every time they do amazing. I always get the deep cleaning for my house and every time they come in they do fantastic. My house is left clean and tidy and the cleaners are always so nice and professional and make me feel comfortable. Everyone should use this company for their house cleanings!
We've used Mountain Meadow Maids for 4 years. They're on time, organized, efficient, and professional. Crews are willing to work with you to iron out any issues. A good group.
Todd and his cleaners were amazing! Did a great job and very pleasant! There was a hiccup in our communication but Todd came back and made everything perfect! Great owner and great customer service!Would recommend to anyone!
Great efforts by the team. Mountain Meadow is responsive and the team was punctual and thorough. We'll be using them again.